Black Diamond Iron Cruiser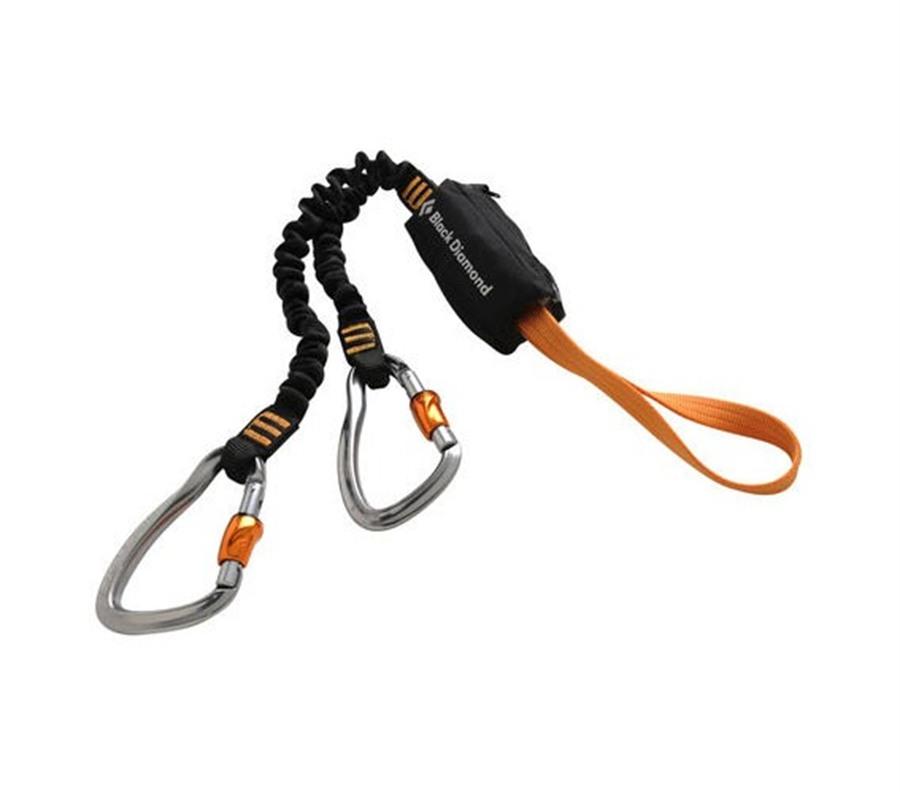 The Black Diamond iron Cruiser is a great Via Ferrata kit which comes with two of Black Diamond's specially designed easy action karabiners. They are released by the twin action of squeezing with the heel of the hand and the straightforward opening of the gate - it's really easy when you've practised a couple of times.

Inside the pouch is the normal via ferrata shock absorber which rips when deployed, absorbing the shock of any fall.

The arms of the Iron Cruiser kit are elasticated; this has no shock absorbing properties but rather is meant to stop the cows' tails being annoying - they retract so as not to be too long and keep out of your way.

The kit attaches to your harness by 'lark's footing' through your tie in loop.